WE PRODUCE ENGINEERED MARBLE AND QUARTZ SURFACES FOR DESIGN CLADDINGS AND FLOORS
Quarella is the Italian leading brand of engineered marble and quartz surfaces. Nature is our inexhaustible source of inspiration. Nothing is wasted and everything is renewed for the creation of ethical and sustainable architecture projects that last over time.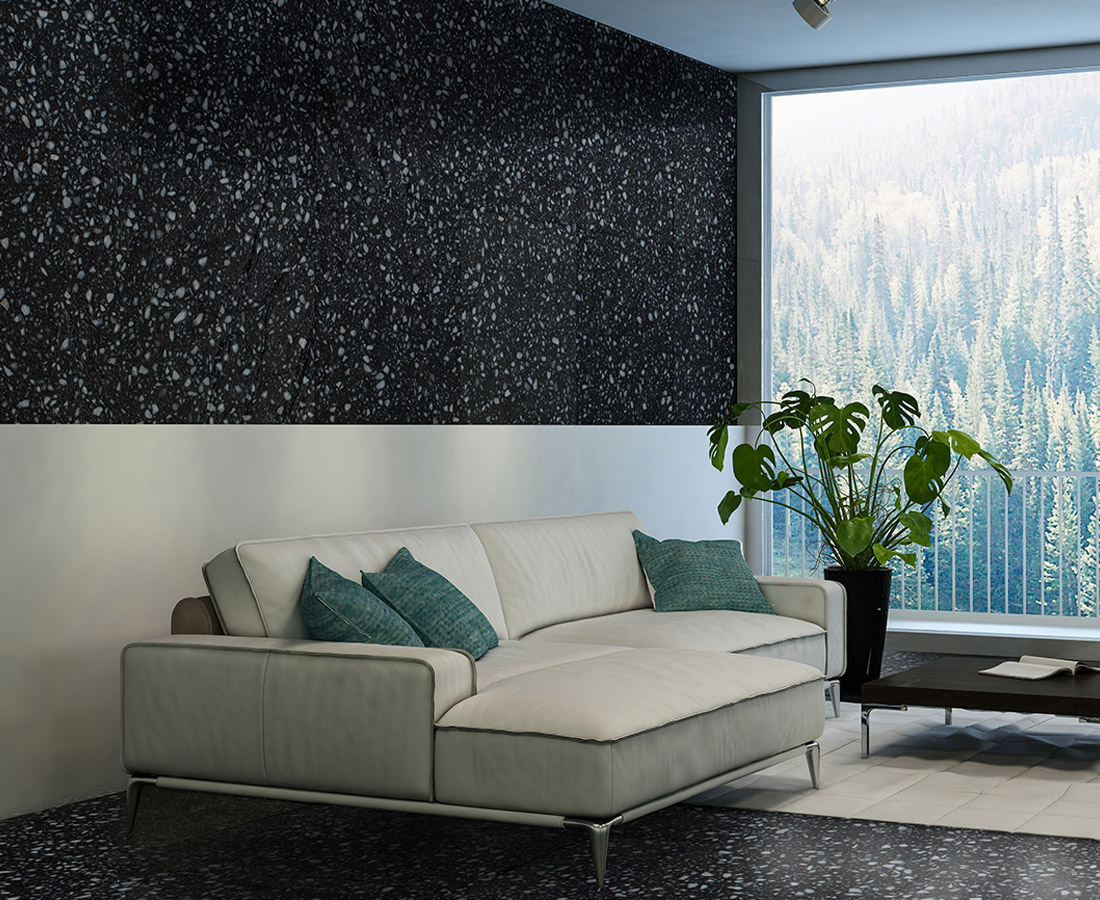 To be the preferred manufacturer for contemporary design environments, a partner in creating innovative and sustainable solutions for customers looking for a valuable product and service.
How? By enhancing our history through our experience in managing and delivering challenging, sophisticated, complex international projects. By offering our support to designers and architects through our team of consultants, each specialist of a particular segment of the market: retail, naval, kitchens and furnishings, hotellerie, major works. Doing research to find new opportunities, new materials, new finishes, new surfaces that evoke emotions. Stone is alive even after being transformed: it has infinite interpretations of use, of aesthetics, of performance. Being ambassadors of that Italian ability to create long lasting beauty as an imprint of eco-sustainable design.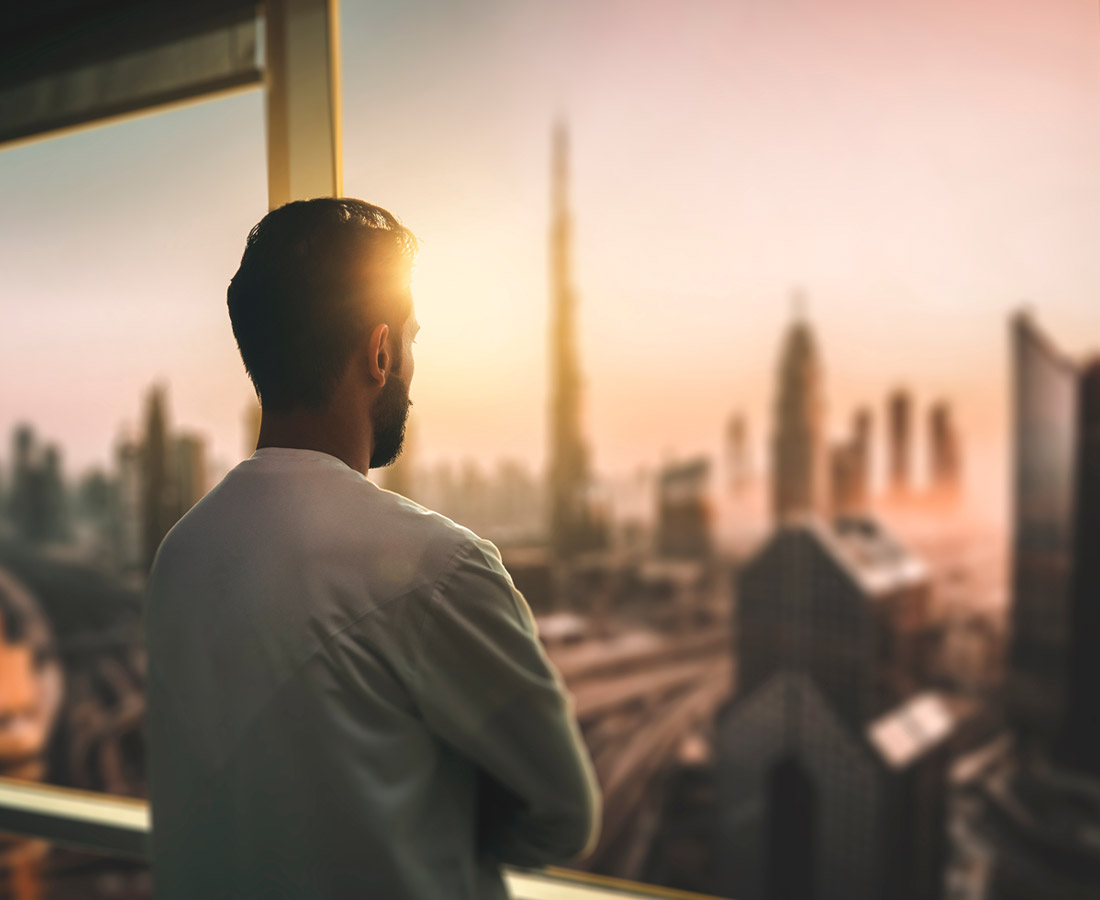 Our journey begins with the meticulous selection of raw materials used in the product recipes of our collections. These noble ingredients are chosen from the waste material from the best Italian and international quarries, maintaining a constant commitment to minimal environmental exploitation. Our production philosophy emphasizes the valorization of the waste materials to ensure that the final product is ecologically sustainable and respectful of the territory.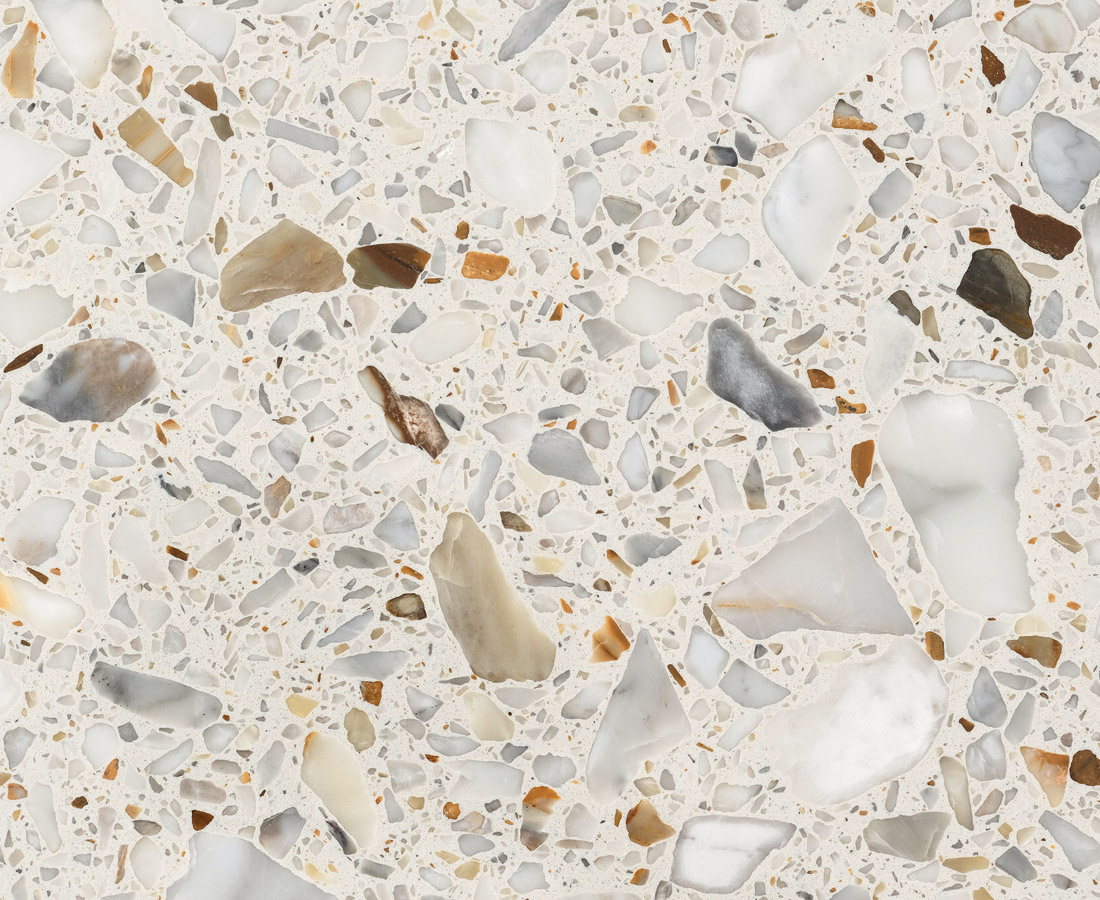 The quarry waste material is processed into granulates of various sizes and shapes that are then blended with natural pigments and resins, sometimes mixed with other raw materials such as sands and glass, to create engineered products offering exceptional performances, thus boasting high resistance and durability. Quarella's marble and quartz-based collections offer a wide range of colors and textures to clad a variety of projects. The company's Research and Development Department is always available to create customized colors for special orders coming from designers. This plus will give uniqueness to any project.
Quarella, Italian Leading Brand in the production and marketing of engineered marble and quartz since 1965

An innovator from the very beginning, Quarella has developed a highly qualified production of engineered marble and quartz surfaces in its Verona plants. Quarella collections meet the needs of the most demanding international designers eager to create remarkable and bespoke projects. Quarella materials are mainly naturally stone based and are eco-friendly from their origin since they are created from quarry waste material that is transformed and renewed interpreting contemporary design and finishes. For more than 50 years Quarella has been a supplier of slabs, blocks and tiles for national and global distribution, at the service of the international market for projects.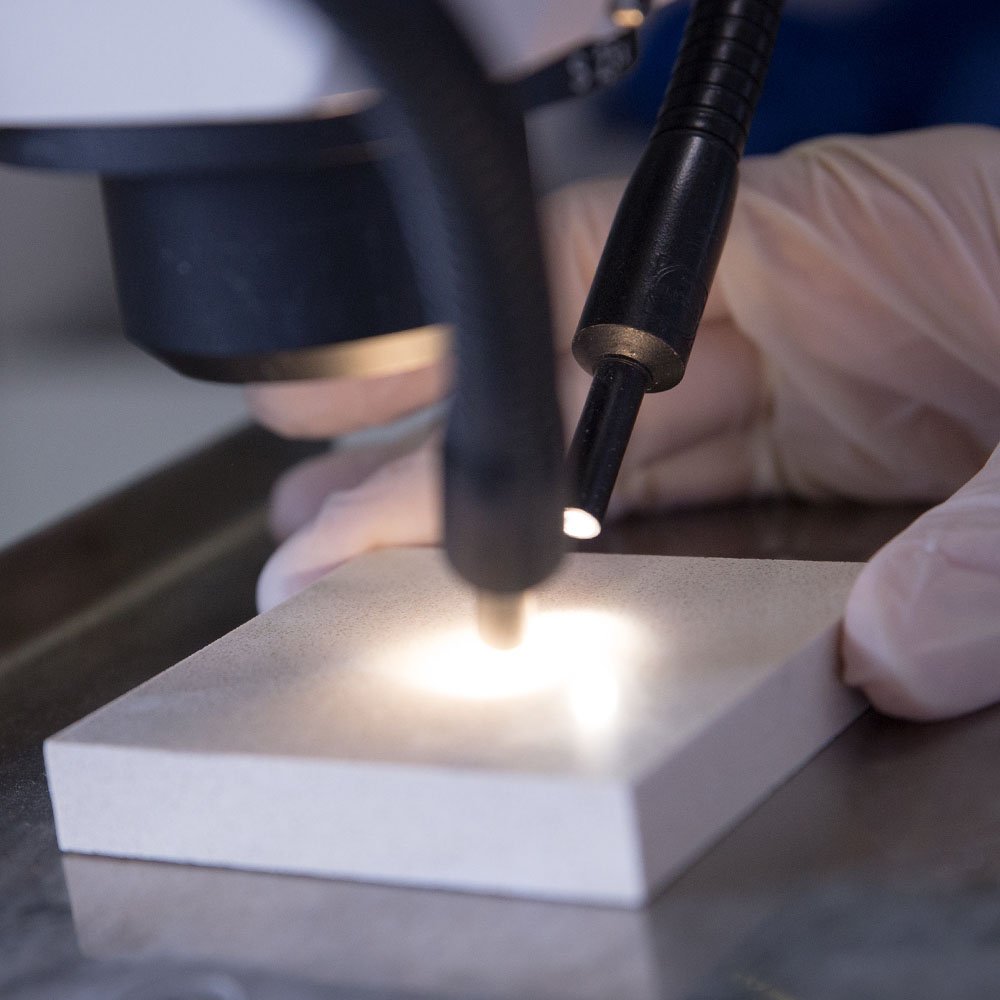 Foundation of the company.
Introducing the continuous production cycle and gaining European market leadership through the products of the Traditional macro grain size line.
Introducing micro grain size products into the range and expanding into the Middle East and Asia.
Introduction of the QZero process for the production of marble-based materials.
Quarella becomes the preferred Made in Italy Brand for the international market of projects such as airports, commercial infrastructures, residential, hotellerie and retail projects.
Quarella becomes a leading company in the Asian market, with an annual production volume of more than 600,000 sqm.
The Quarella brand is acquired by Q.R.B.G. S.r.l., a joint venture between Best Cheer Stone Group and Rykadan Capital Limited. Quarella brand is acquired by Q.R.B.G. S.r.l. a joint venture between Rykadan Capital Limited and Best Cheer Stone Group, two industry leaders in the Property Development and Natural Stone markets.
Implementation of the company's sustainability vision through a detailed program of activities for the years 2020-2025.
The new Quarella showroom opens in Sant'Ambrogio di Valpolicella: a refined exhibition space for the brand's collections declined in exclusive slabs and settings of the most refined Made In Italy design.
The company began importing marble blocks from the group's quarries to turn them into high quality slabs, expanding its exclusive offering to its customers.
In more than 50 years of activity, Quarella has perfected a production cycle that has enabled the company to achieve high quality standards.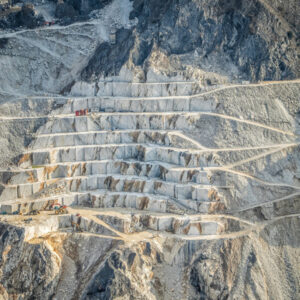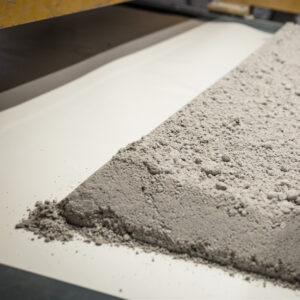 PROCESSING – THE GRANULATES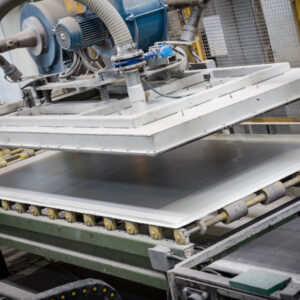 THE PRODUCT: FROM ITS CONCEPT TO ITS RECIPE VIA THE PROTOTYPE LABORATORY AND ITS INDUSTRIAL TESTING.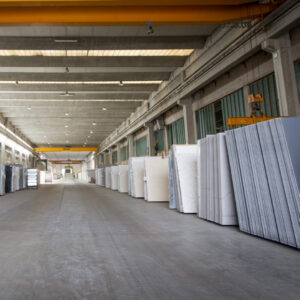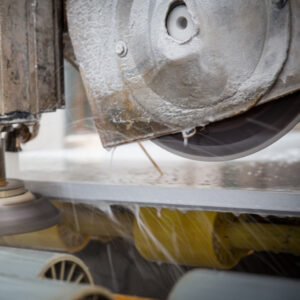 PROCESSING THE AGGLO-MONOLITH: CUTTING IT INTO SLABS OF VARIOUS THICKNESSES AND FINISHING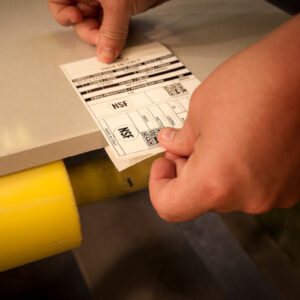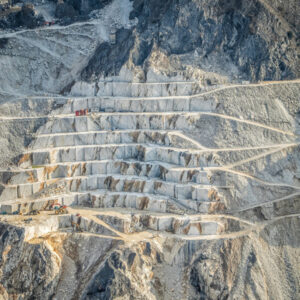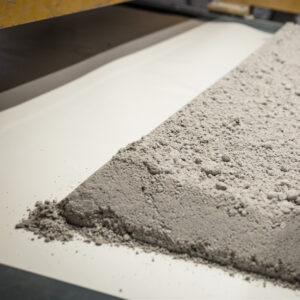 PROCESSING – THE GRANULATES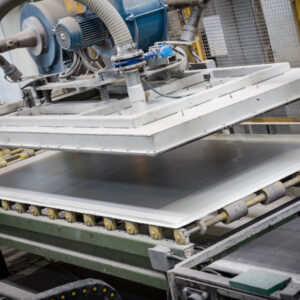 THE PRODUCT: FROM ITS CONCEPT TO ITS RECIPE VIA THE PROTOTYPE LABORATORY AND ITS INDUSTRIAL TESTING.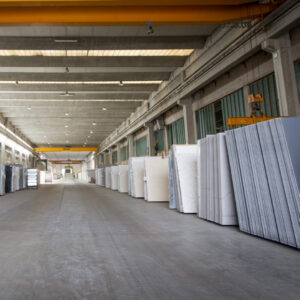 PRODUCTION: MIXING, VIBRO-COMPACTION AND FABRICATION OF SLABS OF SLABS IN VARIOUS THICKNESSES